CCG IQ Committees
Started in 2018, CCG IQ's committees were formed to unite common interests, foster friendships, and create an engaging work environment in the backdrop of a rapidly growing company. Our six committees inspire a collaborative environment where employees can be themselves and make CCG IQ their own.
Arts & Parks
Bringing together CCG IQ's creative minds, the Arts & Parks Committee seeks every opportunity to explore Charlotte's burgeoning arts scene and promote the value of artistic expression by attending events and galleries in the community.
Foodies
Food lovers unite at the Foodie Committee, where you will find a group dedicated to organizing events where employees can bond over tasty meals and treats. If you find yourself searching for a new restaurant, look no further than their Instagram page @consolidated_foodies, where you can peek into their adventures trying Charlotte restaurants.
Holiday & Events
Behind every CCG IQ birthday, anniversary, holiday, or happy hour celebration you can find the Holiday & Events Committee, who organizes events featuring amazing food and people in and outside of the office.
Music
Keeping CCG IQ connected through great tunes, the Music Committee provides a medium where employees can keep each other in the loop about new releases and enjoy new music together at concerts or karaoke outings.
Social Responsibility
We love to give back to our community, and the Social Responsibility Committee spearheads CCG IQ's philanthropic efforts. From planning donation drives to organizing volunteer opportunities, this committee is dedicated to coordinating events where we can give back and grow as a team and as individuals.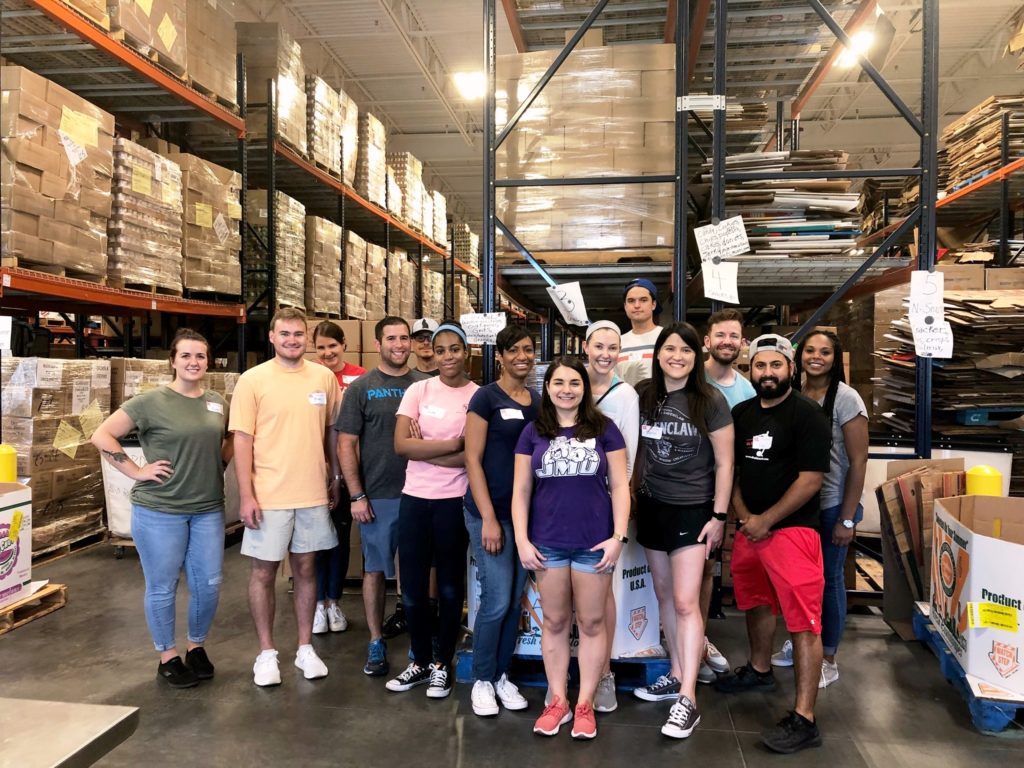 Sports
When our Sports Committee team isn't hosting fun events that encourage friendly competition such as ping-pong tournaments or fantasy football leagues, you can catch them organizing laid-back sports outings to Top Golf or to see the Charlotte Knights play at the BB&T Stadium after work.